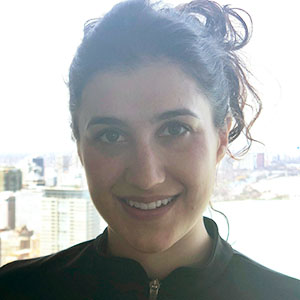 Maryam Abdi
Social Content Writer
---
As VPG's Social Content Writer, Maryam uses her love of language and culture to create meaningful content on varied platforms that elevates engagement and participation among audiences to foster a thriving community.
Maryam embodies creativity that radiates within her work. As a Fulbright Scholar in Cameroon Africa, she started a blog that quickly caught the public's eye. Upon her arrival to the US, she immediately began touring as a Guest Lecturer, promoting the importance of cross-cultural education and she was hooked.
Maryam's role with VPG is to help client partners bring their mission's voice to a larger audience with style. She continues to build her content creation initiatives by staying current with social media trends to ensure engagement and visibility.
What is your motto/favorite quote? "The future belongs to those who believe in the beauty of their dreams" -Eleanor Roosevelt
When you're not at VPG, you're…? Reading, writing poetry, traveling, listening to podcasts, exploring this beautiful city.
If you could choose one person to meet (dead or alive) who would it be? Julia Louis Dreyfus
Greatest achievement? Facilitating a theatre for development workshop where prisoners in Cameroon wrote and performed a play about their lives inside the capitol prison.