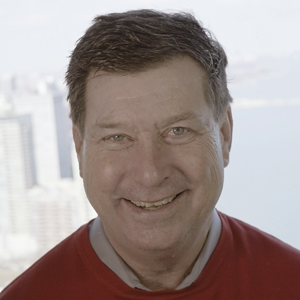 Bob Vavra
Business Development Director
---
As VPG's Business Development Director, Bob's strengths shine in sales and organizational strategic planning. Bob started his path by earning his degree in Mass Communications and Media Studies at Illinois State University. With more than 20 years of experience working in and with trade organizations and associations, he is a true veteran in both coordinating live events and participating as a media professional. Bob's well rounded skills enhance and shape every project he works on, no matter the title. He has spent time as a journalist, writer, and editor throughout his career, and is a sought-after moderator and panelist at trade events around the world. By walking in each of these fields, Bob has crafted a full toolbox to draw from.
What is your motto/favorite quote? "Six months isn't so long. And everybody gets corrupted. You've got to have a little faith in people." The final scene in "Manhattan."
When you're not at VPG, you're…? Playing golf, or traveling—possibly to play golf.
If you could choose one person to meet (dead or alive) who
would it be? Either of America's two great innovators: Benjamin Franklin or Steve Jobs.
What do you want to be when you grow up? Strangely, I got to be exactly what I wanted to be when I grew up. I'm pretty lucky in that regard.
Greatest achievement? Convincing my wife to take a chance on me, and appearing on Jeopardy!